Personal, business and administrative help for foreigners in Prague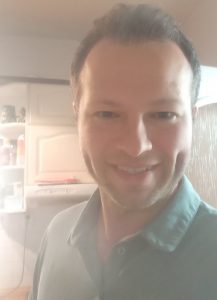 I am ready to provide you with the top services helping you to manage complicated things in Czech republic. I will stand as your czech-english(-german) translator. Usually it is still much easier to arrange some issues in Czech language here, because not all people understand english. At the same time you can utilize all my general knowledge of czech society, bureaucracy and business environment.  I will charge you 650 CZK / 25 EUR for initial 1 hr meeting, where i give you some help and setup for your plans and we can also plan some future cooperation. My clients are from different parts of world (Australia, USA, Sweden, Saudi..). Have a nice day, feel free to contact me on my number, you can also use Whatsapp: +420/606178030 – Tomas.
Top provided services for foreigners in Prague
What is the way of my job
I am trying to get the best for my clients
CzechAssistant.cz
Phone: +420 606 178 030, E-Mail: tplacek83@gmail.com
Address: Vancurova 313, 252 63,
Roztoky by Prague
(we can arrange meeting with you anywhere in Prague)
ICO: 71780891
You can contact ME any time a day and make an appoitment with me. We will discuss your need and try to suggest the most fitting solution for you. My price is starting from 15 EUR / 1 hour.